It's been awhile since I've had time to share a blog on my own page because we have been super busy blogging and marketing for our clients. All of our hard work has paid off and Shayla Does It Business Services LLC has a couple of reasons to celebrate that we would love to share with you!
One of the Best Digital Marketing Companies in OKC
How exciting to be named by Expertise.com as one of the best digital marketing companies in Oklahoma City in 2017! Expertise looked at 147 digital marketing companies in OKC and picked the top 19 and we are one of them! The best were chosen based upon 5 criteria: Reputation, Credibility, Experience, Availability, and Professionalism. There are lots of big companies that we compete with so it's nice to hear a small business can still stand out in a sea of corporations. Here's what they had to say about us:
"Shayla Does It Business Services is a professional digital marketing agency in Oklahoma City Oklahoma that provides a wide range of top-notch marketing services. Their services include web design, search engine optimization, social media marketing, email marketing, and graphic design to name only some. Owner Shayla is an educated and proven marketer with a passion for helping clients establish brands and attract clients."
Here's the entire article they published: https://www.expertise.com/ok/oklahoma-city/digital-marketing-agencies. Thank you Expertise for nominating us to be among the top 19 digital marketing companies in OKC, and thank you to our wonderful clients who make our job fun!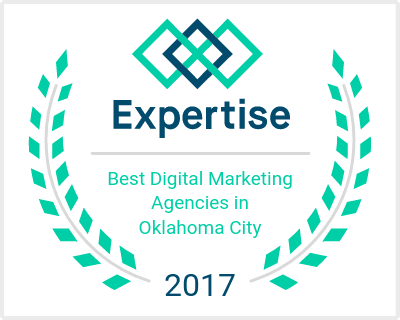 5 Years in Business in Oklahoma City
If being one of the top digital marketing companies in OKC isn't enough cause for celebration, how about being in business for 5 years? We have grown and adapted to the ever-changing world of almighty google in order to provide the best digital marketing services to our clients. No matter how large we get, our one-on-one customer service approach will never change. We go above and beyond for our clients and still maintain our original motto that we are "Local, Affordable, and Effective".
Thank you to the wonderful clients and supporters because without you success wouldn't even be possible. The amount of growth in the past 5 years has been amazing, and the future looks as bright as ever!